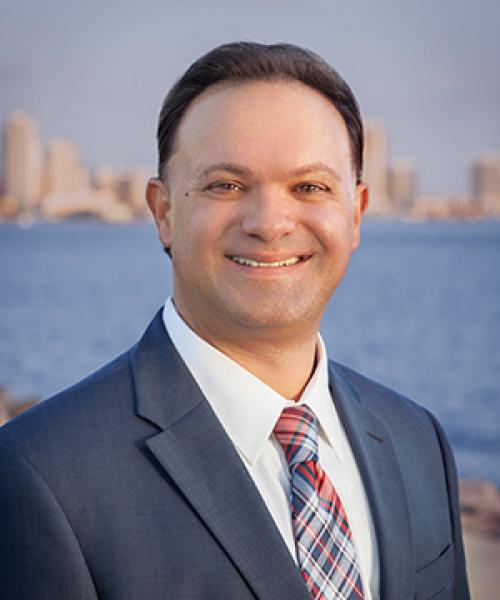 Michael Woitkoski
Managing Partner & Personal CFO
(619) 546-6090
Financial independence. Retirement. Investing. Things we know we should be focusing on, but that can be stressful and time consuming…
As your Personal CFO, my job is to help you pursue the freedom to make lifestyle decisions without financial stresses and burdens. By learning what is most important to you – what I call your personal definition of true wealth – I use my Personal CFO FORMula to work together to create your customized plan. A plan that allows you to pursue your unique dreams and goals so you can enjoy life while addressing your financial concerns.
I have been helping my clients put such plans in place to simplify their lives for over 20 years. After growing up in Western Massachusetts, I earned a B.A. in History from Trinity College in Hartford, CT and moved to San Diego to begin my financial services career, following in my Dad's footsteps. Growing up, I watched the positive impact he had on the lives of his clients, helping them plan, save and invest in a disciplined manner, which helped give them confidence in their financial futures and the knowledge that they were in a good place to pursue their dreams and goals.
I spent over 16 years with a Fortune 100 company, and in the summer of 2014 decided, along with 3 colleagues, that we were going to move on and begin our own, independent firm, The Wealth Consulting Group. The main catalyst for this move was to gain independence to serve as investment fiduciaries and work in an environment where we represent our clients' interests first and foremost while helping them work towards building their wealth. I am immensely proud of what we have accomplished in building The Wealth Consulting Group, and our entire focus – our mission – is to give our clients the freedom to make lifestyle decisions without financial stresses and burdens.
My wife Mary and I have a son, Joey, and two cats, Gelato and Spumoni. I am a member of the Advisory Committee of the FACE Foundation (the Foundation for Animal Care and Education), an organization that provides financial assistance to animal owners unable to afford the cost of emergency veterinary care. I am also on the Board of Directors for the United Way of San Diego, and also support other charitable organizations such as the San Diego Humane Society. In accordance with my own definition of true wealth, I love playing with Joey and teaching him new things such as baseball and basketball, traveling with my family to new and exciting places and learning about their cultures, golfing, reading biographies and historical fiction, and watching baseball and football.
Securities offered through LPL Financial, Member FINRA/SIPC.  Investment advice offered through WCG Wealth Advisors, LLC a registered Investment advisor.  The Wealth Consulting Group and WCG Wealth Advisors, LLC are separate entities from LPL Financial.